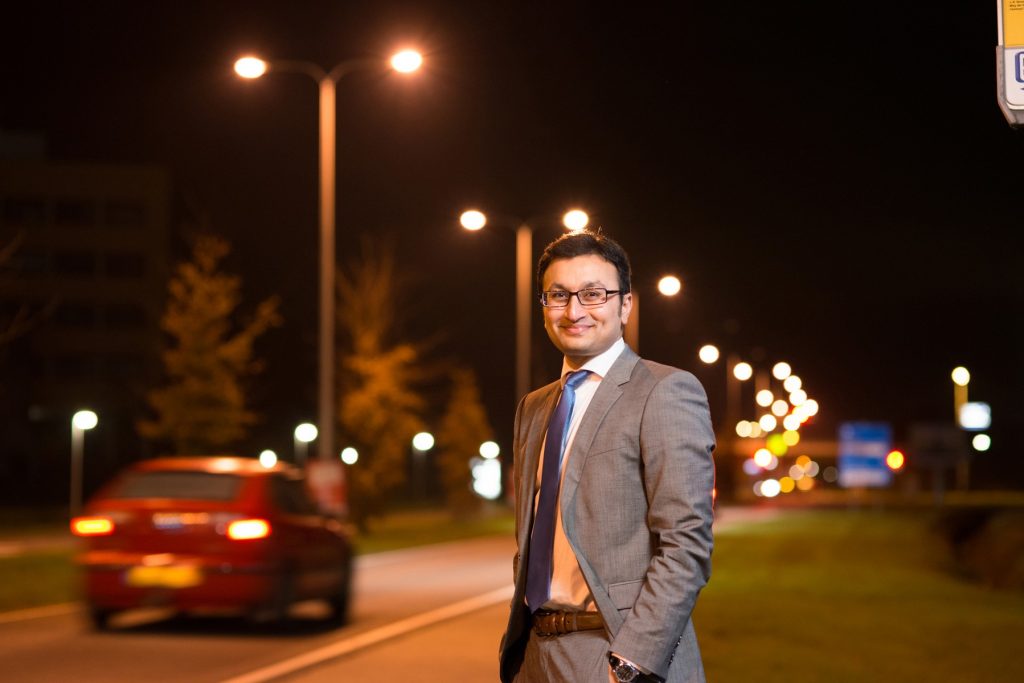 Lampen die feller branden wanneer een auto of voetganger passeert. Lantaarnpalen die de luchtkwaliteit meten of weten wanneer het wegdek bevroren is. Gemeenten experimenteren volop met de slimme lantaarnpalen van het Groningse bedrijf Tvilight Intelligent Lighting.
Maandag werd bekend dat de Duitse verlichtingsfirma Osram voor bijna de helft (47,5 procent) eigenaar wordt van Tvilight. 'Nu kunnen we gasgeven', zegt commercieel directeur Heide Jeuken van Tvilight.Zo'n vijf jaar geleden begon techneut Chintan Shah in Groningen met Tvilight. Nu telt het bedrijf veertig werknemers en heeft het een verkoopkantoor geopend in Amsterdam en een ontwikkelafdeling in India.Die explosieve groei is natuurlijk prachtig, maar ook een serieus risico wanneer een bedrijf het niet kan bijbenen, zegt Jeuken. Met het geld dat via de aandelenverkoop aan Osram beschikbaar komt, kan de bedenker van de intelligente lantaarnpalen mensen aantrekken, de verkooporganisatie verder optuigen en de helpdesk uitbreiden. En dat is allemaal hard nodig, gezien de ambities. Tvilight wil wereldwijd een leidende rol spelen in slimme openbare verlichting.
Een portret van Tvilight in vijf vragen.
Wie is man achter Tvilight?
Wat maakt Tvilight?
Hoe staat het met de belangstelling voor de intelligente verlichting van Tvilight?
Krijgt Osram een dikke vinger in de pap bij Tvilight?
Hoe hecht is de band van Tvilight met Groningen?
klik hier om de antwoorden te lezen
By Loek Mulder
Published on November 7, 2016
From: RTV Noord